Who doesn't like feeding the body healthy, organic food? But oftentimes, we don't like the price tag it comes with. Especially with meat, because it's already expensive. Most people can't justify shelling out more money for the healthier kind when they don't really know why grass fed beef is worth your money. So why is grass-fed beef worth your money? I'll show you grass fed beef benefits and 5 reasons why it's worth your money!

5 Reasons Grass Fed Beef is Worth Your Money
Grass fed beef costs more than conventional beef because it takes the farmer more time and energy. The meat you buy at the grocery store is likely fed GMO grains to boost growth in the cattle. That means you are eating beef from cows that didn't graze on their natural diet of grass, but instead was fed anything from candy bars to grain in order to expedite growth. The cattle likely didn't graze on fields of grass their entire life because it takes more energy to shepherd the grass fed cattle and requires more work to feed them grass year-round (including the winter months).
But this isn't the reason you should be buying grass fed beef. Grass fed beef is worth your money because it is healthier for your body and delivers more of the beneficial things your body needs and less of the bad things that your body shouldn't have.
Cholesterol and Fat content
Doctors don't recommend eating meat on a daily basis because red meat contains high cholesterol and fat content. One of the best benefits of grass fed beef is that you can make it part of your daily diet.
Grass fed beef is high in fat content, but it's the kind of fat that's good for your body. Grass fed beef contains two to three times more CLA (Conjugated Linoleic Acid) compared to grain fed beef. CLA is a natural good fat that helps prevent heart diseases, diabetes and even some forms of cancer.
And while grass fed beef is high in fats, it's low in cholesterol. Because grass fed beef is not injected with unnecessary hormones and lives close to its natural habitat, it is leaner than grain fed beef. This means no cholesterol.
This makes grass fed beef an excellent source of protein for keto diets. Most keto nutritionists recommend changing to grass fed beef.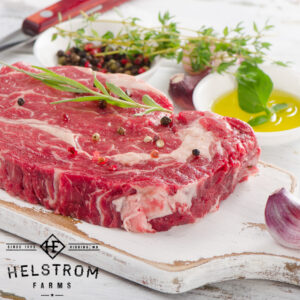 Low in Calories
If you are counting calories, you'd be happy to know that 7 ounces of grass fed beef steak contains only 234 calories while the same steak from grain fed beef contains 386 calories.
Why?
It's because of their diet and lifestyle differences. Grain fed beef eat corn, soy, and other grains. These grains are carbs mostly. Continuous use of carbs in the diet increases the calorie count in cattle also. So, when you eat grass fed beef you consume fewer calories. This means less energy and money spent on keeping up with your weight goals.
It's healthier
One big issue with grain-fed cattle is their overuse of antibiotics. Grain fed cattle are kept outside confined to dirty pens where they are increasingly more likely to catch diseases and infections. Farmers then have to use antibiotics to keep them healthy. These antibiotics end up in your body when you consume the meat. Over time, this meat is increasing your resistance against antibiotics. We all know these antibiotics aren't good, but what's even worse is developing antibiotic resistance.
Grain fed beef is also usually given steroids and hormones to increase their growth process. By eating grain fed beef, you are indirectly consuming these steroids and hormones.
Here at Helstrom Farms, our grass-fed cows are never given steroids or hormones to enhance their growth. We also don't feed them any grain or artificial additives.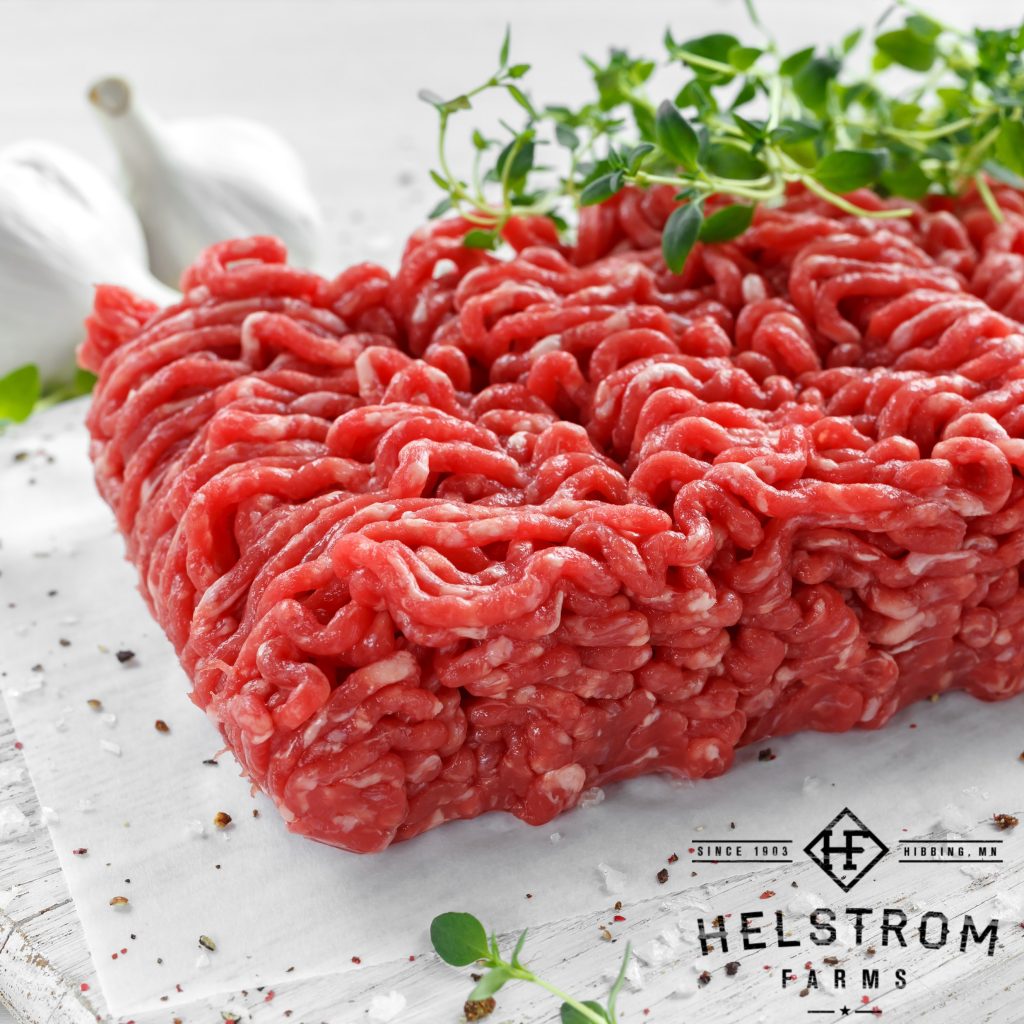 Lower Blood Sugar Levels
The health benefits of grass fed beef don't end here. Research suggests that grass fed beef helps lower blood sugar levels. The high levels of CLA in grass fed beef improve insulin sensitivity and lower the risk of diabetes and obesity. Grass fed beef also helps prevent cancer because of the presence of the CLAs again.  
Improves Heart Health
Research on the benefits of grass fed beef on heart health shows very positive results. When you consume grass fed beef, you consume low amounts of bad cholesterol or LDL. Along with this, the high number of antioxidants and omega-3 fatty acids also help improve your heart's health.
Safer Option
When we talk about grass fed vs grain fed beef, it's quite clear that grass fed beef is the safer option. People consuming grass fed beef are less likely to contract diseases like E.coli or other bacterial infections. Grain fed cattle often develop resistance against bacteria which means there is a higher likelihood of this beef containing bacteria when compared to grass fed beef.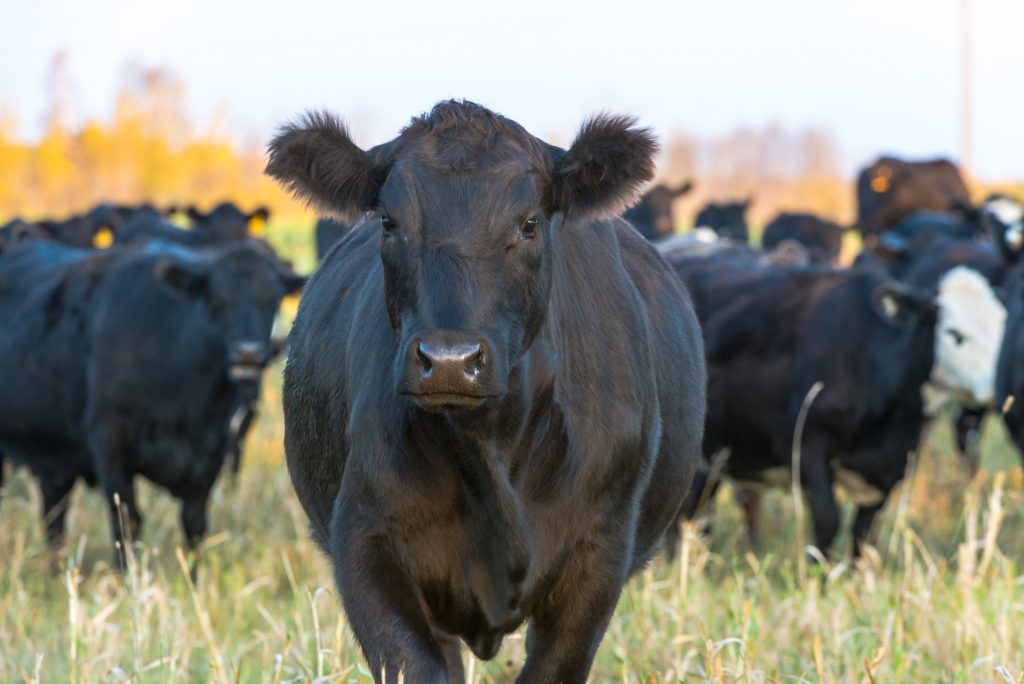 Knowing all these benefits of grass-fed beef leads you to the conclusion that it is absolutely worth the money. Here at Helstrom Farms, we are a small, family-run farm in Northern Minnesota where we raise true, grass-fed beef. We are a small family adopting healthy practices for us and for our customers. Learn more about our journey to raising our cattle the responsible and safer way and how that leads to health benefits for you. 
Want to make the switch to 100% grass-fed, grass-finished beef? Check out our variety of grass-fed beef products available to ship straight to your door! Your health will thank you.