Do you want to know how to prepare the most sought after cut of beef? Invite your friends over for dinner and impress them with this easy and delicious beef tenderloin recipe!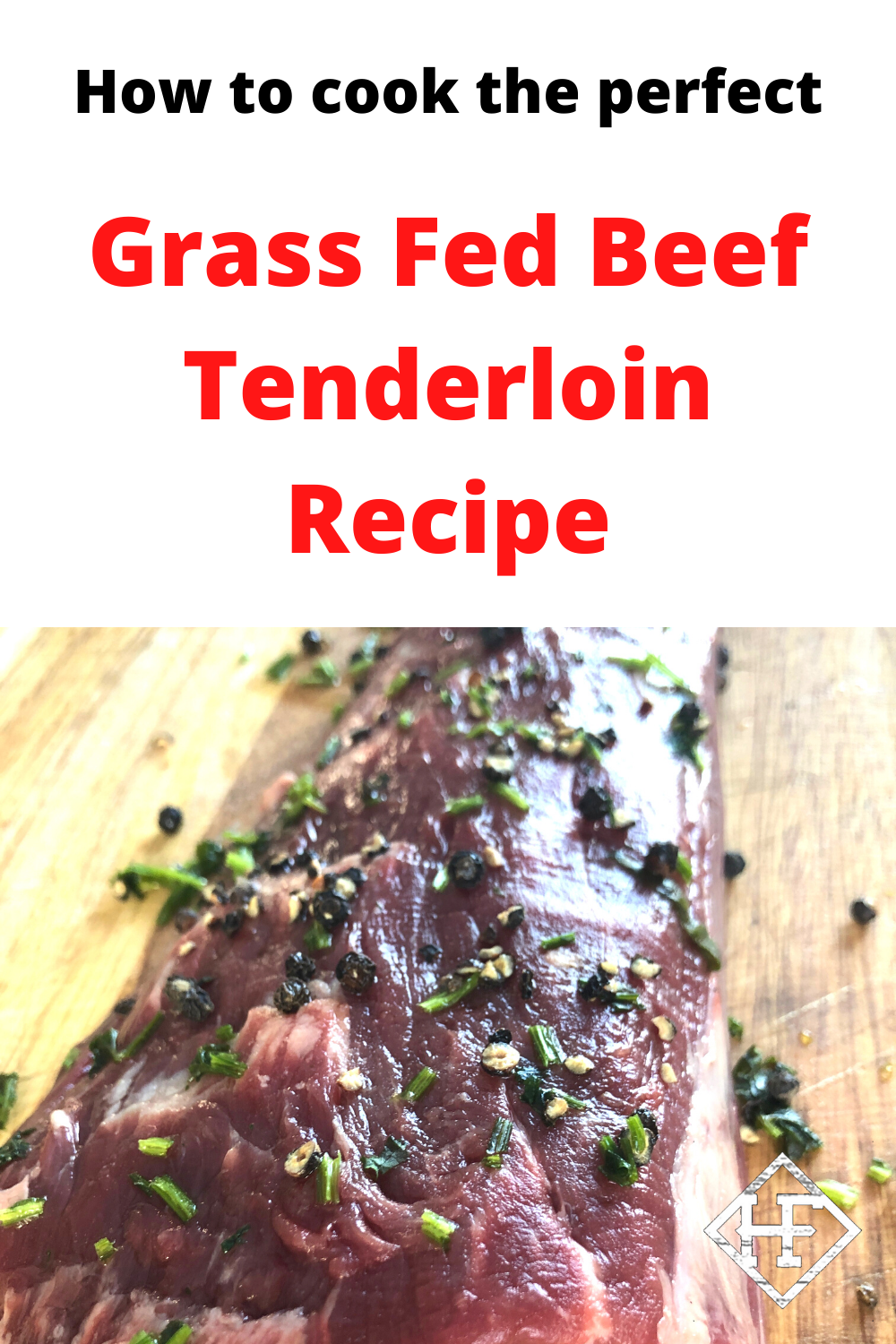 Today's article is going to focus on a grass fed beef tenderloin recipe. I just prepared this meal a couple days ago for the first time. The whole family went crazy for it! So tender, juicy and flavorful. As an added bonus this recipe is also Paleo and Keto friendly!
What is a Beef Tenderloin Tip
A whole beef tenderloin is the most tender piece of meat on a cow. When the tenderloin is sliced into steaks, you end up with filet mignon. We take these steaks up to about the last 1/3 of the tenderloin leaving behind…tenderloin tip!
Grass fed tenderloin nutrition
Isn't it wonderful when the best tasting food in the world is also the most nutritious. When it comes to grass fed beef tenderloin nutrition, you won't be disappointed.
Beef Tenderloin – USDA Database – Grass Fed Tenderloin
And of course you will also receive all the
benefits of pasture raised animals
: higher protein, higher omega 3s, higher macro and micro nutrient content, higher levels of CLAs,  to name a few.
How to cook grass fed beef tenderloin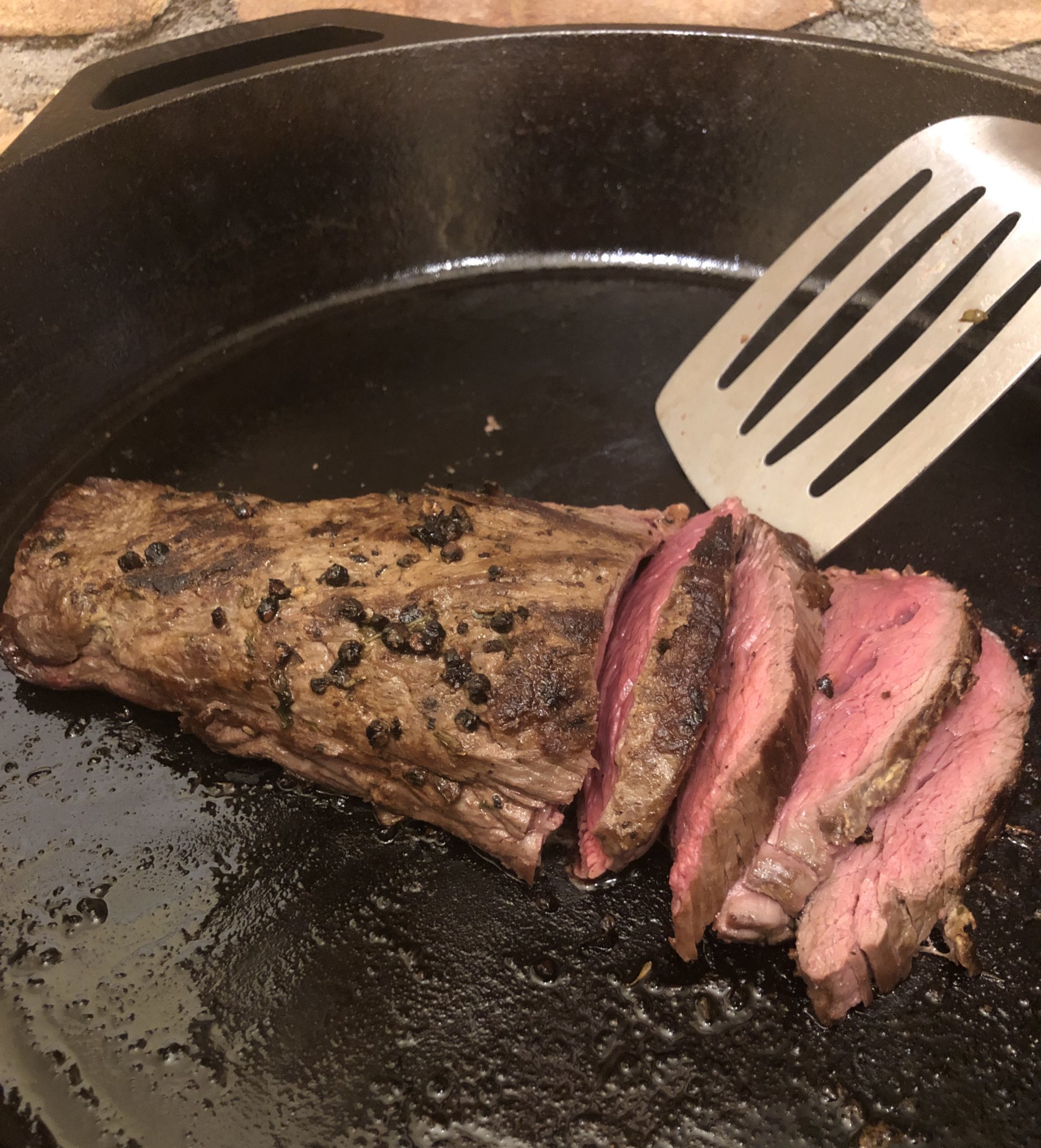 I suggest starting with a 1-2# grass fed tenderloin tip roast. Let the meat rest at room temperature for about an hour before preparing. Once you are ready to cook, this recipe will take less than half an hour.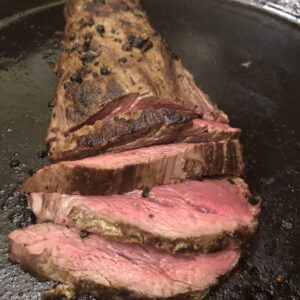 Grass Fed Beef Tenderloin Recipe
Ingredients
1-2

Pound

Grass Fed Tenderloin Tip Roast

1

tbsp

Dijon Mustard

1/4

cup

Cilantro

1-2

cloves

Minced Garlic

2

tsp

Thyme Leaves

1

tsp

Sea Salt

1

tsp

Black Pepper

2

tbsp

Olive Oil
Instructions
Coat the roast with a thin layer of dijon mustard.

Season with sea salt, pepper, thyme, garlic, and fresh chopped cilantro. Press seasonings into meat.

Heat olive oil to high in a pan (I love cast iron). For a rare done-ness, sear for 6 minutes turning to get all sides.

*Bake in oven at 375 for a few extra minutes to get med-rare finish.*

Remove from pan, cover in tin foil, and let it rest for 5 minutes

Thinly slice the meat against the grain.

Serve with your favorite side dish.
Buy Grass Fed Grass Finished Beef Tenderloin Tip right here!
Ready to give this grass fed beef tenderloin recipe a try? You can now buy this cut of beef online directly from a trusted grass fed beef farm in Minnesota, Helstrom Farms!