The Paleo diet is a great option to kickstart your health! It consists of eating clean, whole foods much like our cavemen ancestors! We've got the lowdown on how you can start a Paleo diet and what benefits you can expect to see from it.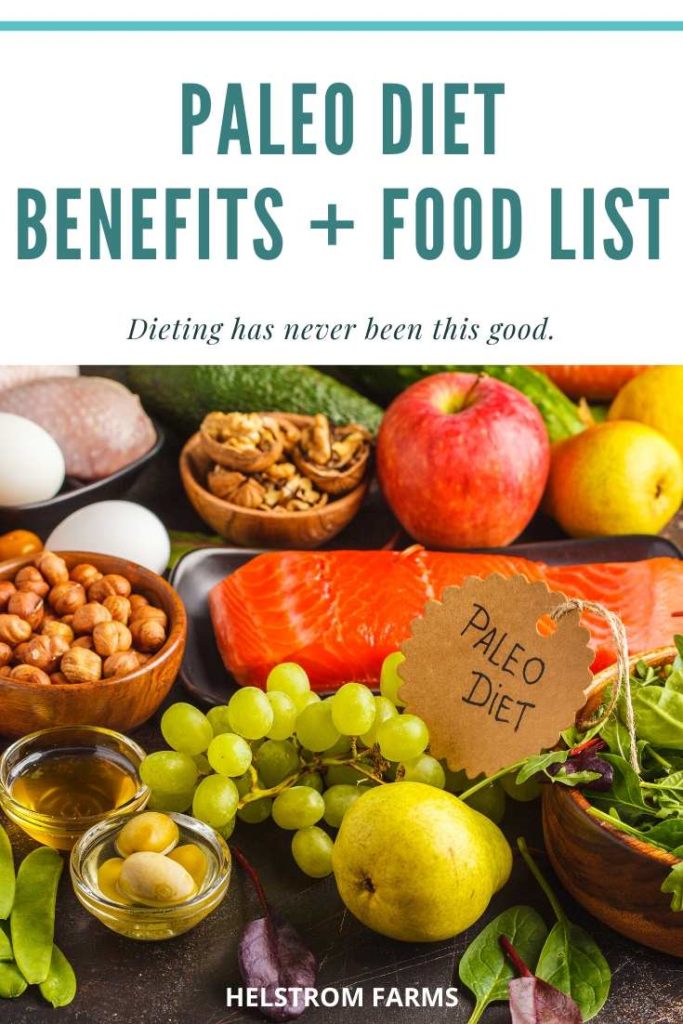 The Paleo lifestyle is another one of the very popular diets in 2019. That's because people who tried this diet found it to be very satisfying, and resulted in a number of health benefits.
What's the Paleo Diet?
The Paleo diet was introduced and developed by a professor, Dr. Loren Cordain at the Colorado State University. The Paleo diet basically brings us back to the original diet and lifestyle of our ancestors. A diet that consumed more fibrous foods, low carbs, balanced proteins, and no sugar or processed foods.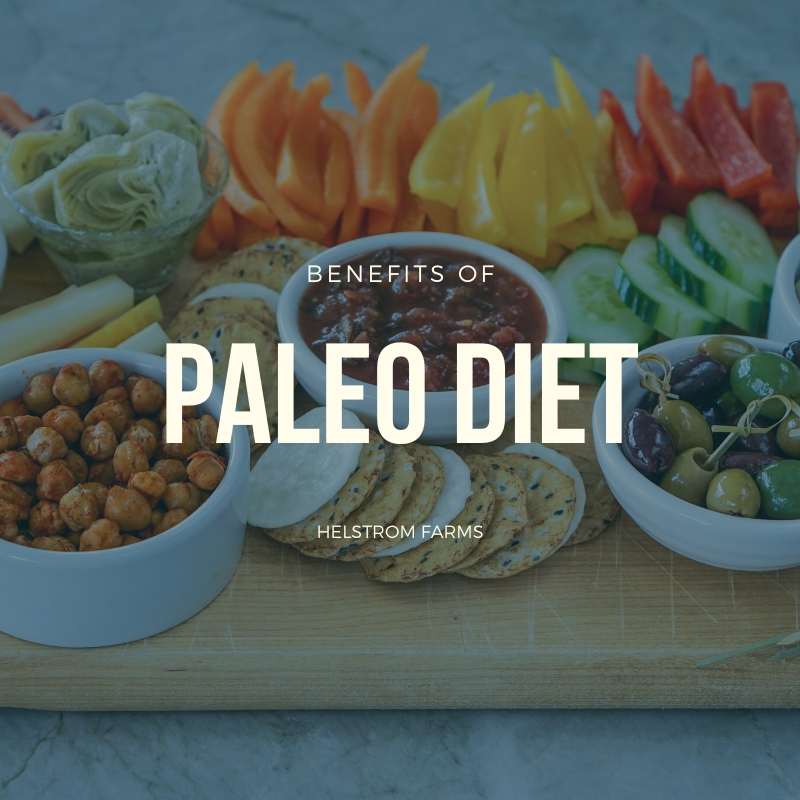 Paleo Diet Benefits:
Some of the known Paleo Diet benefits include:  
Boosts Satiety
With the Paleo diet, you are consuming a balanced amount of proteins and fibrous food. Protein and fibers are a nutrient-dense food and because you eat no processed food, you don't feel hungry an hour after having a full meal. The wholesome foods you enjoy in this diet keep you full for hours.
Reduced Inflammation
The Paleo diet encourages grass-fed beef, along with healthy fats and other nutrient-dense foods. This ensures better gut health and reduces inflammation in your body.
Promotes Weight Loss
The increased levels of sugar and processed foods in our diet is the leading cause of obesity and weight gain. When you cut them off from your diet, you will definitely enjoy weight loss in the Paleo diet. Also, because the Paleo diet is a lifestyle diet, you sustain your initial weight loss.
Regulates Blood Sugar Levels
When you consume too many sugars, your body increases its production of insulin. As a result, you develop a resistance to insulin. But when you control the amount of sugar you feed to your body, the body requires less insulin to manage the blood's sugar. This means, your insulin now works at its normal pace.
Boosts Immune System
All the vegetables and fruits, with their vitamins and minerals, help strengthen your immune system. This means your body is able to fight off viruses and germs better.

Paleo Diet Rules
If you are wondering how to follow the paleo rules, you first have to understand some of the basic Paleo rules:
It's not a diet, it's a lifestyle
Approach the Paleo diet as a lifestyle change. It's not a diet meant for just weight loss. The weight loss will come when you cut down the sugar and processed food, but when you adopt this as a lifestyle diet, the effects will be long-lasting and healthier.
Limit Your Carb Intake
Carbs are okay, as long as you limit your carb intake and stick to healthy starch. The main source of carbs in the Paleo diet is your fruits and vegetables.
Balance Your Protein  
30% of your nutrition should come from proteins, or more specifically red meat and seafood. Enjoy your grass-fed steaks!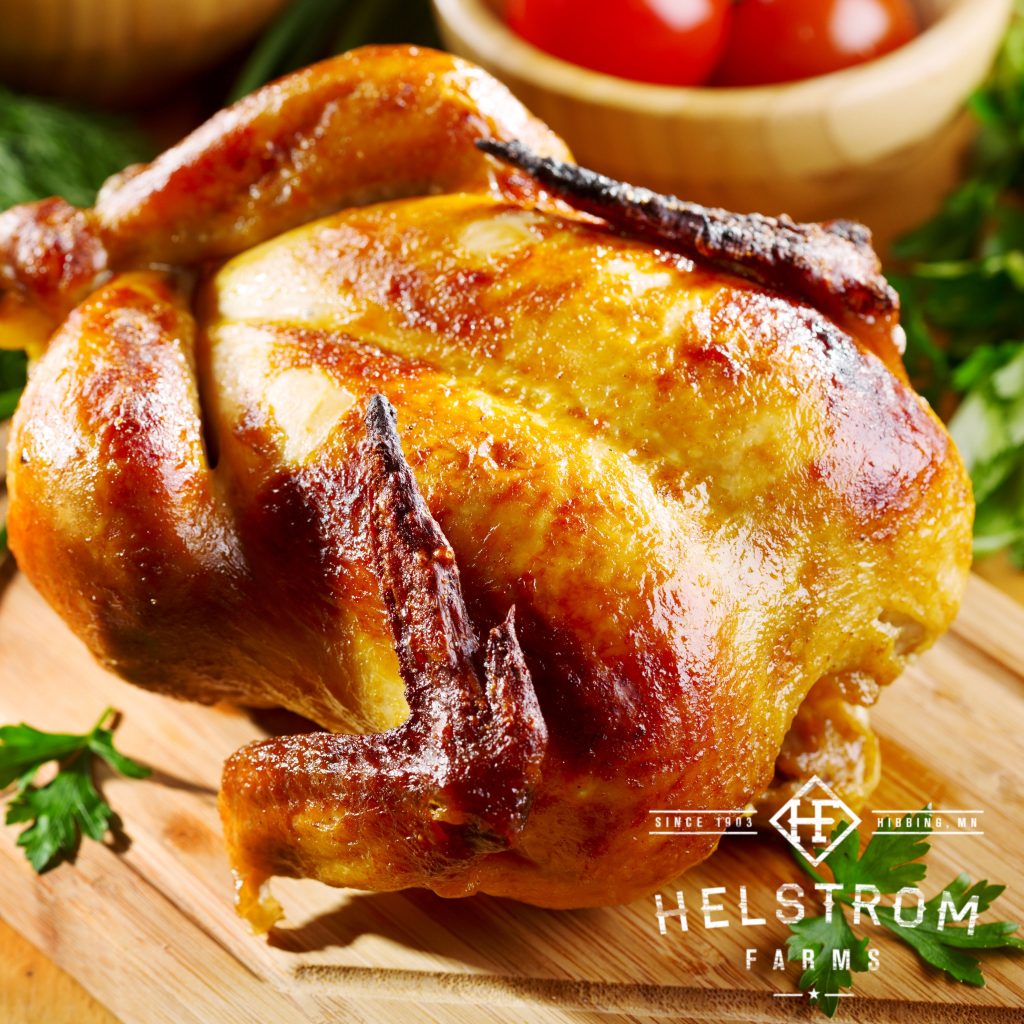 The Paleo diet also stresses that your red meat should come from natural, organic chicken and grass-fed beef. Even for your eggs, you should opt for free-range eggs.
At Helstrom Farms, we raise our livestock to follow their ancestral diet, which means our meat is ideal for the Paleo or any other healthy diet.
Shop Organic and Grass-Fed Beef At Helstrom Farms
Fruits and Vegetables
Our ancestors depended a lot on fruits and vegetables for their nutrition. They plucked these right off the plants or roots, to benefit from the fibers and vitamins these offered.
Fats
Fats should make up 30-40% of your diet. Go for healthy, monosaturated fats.
Avoid Processed Food  
Avoid any kind of processed food. Most processed foods contain a high amount of sugar, trans fat, sodium, preservations and corn syrup. All of these imbalances the body's pH value and is dangerous for your kidney and heart health.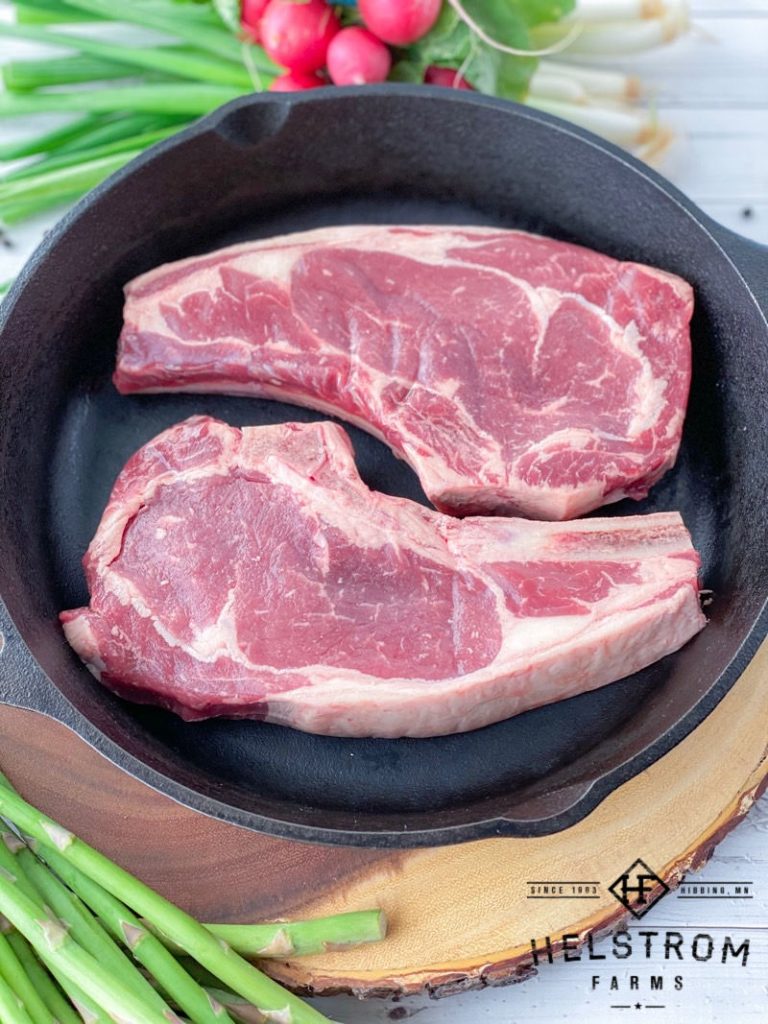 Paleo diet food list
Here's a Paleo Food List, to help you plan your breakfast, lunch, and dinner:
Do Eat:
Vegetables: Onions, Carrots, Tomatoes, Peppers, Kale, Broccoli, Sweet Potato, yams, turnips, potatoes etc.

All Fruits (try to include more berries and citrus fruits)

Meat & Seafood: Beef, lamb, chicken, turkey, pork, salmon, trout, shrimp, haddock, shellfish.
Eggs: free-range and pastured eggs
Nuts & Seeds: Almonds, Walnuts, Hazelnuts, Cashew Nuts, Sunflower Seeds, Pumpkin seeds, etc.
Healthy Oils: Avocado, Coconut Oil, Olive Oil, etc.
Avoid:
Grains & Pseudograins: Wheat, Barley, Rye, Pasta, Bread and Rice, etc.
Dairy: Milk, Cheese, Yogurt, etc.
Refined & Processed Foods: Soft drinks, fruit juices, sugars, ice cream, donuts, pastries, candies, etc.
Legumes: Lentils and Beans.
Vegetable Oil & Trans Fat: Sunflower oil, soybean oil, corn oil, safflower oil, grapeseed oil, cottonseed oil, margarine, etc.
Kickstart your Paleo Lifestyle by ordering our organic, grass-fed beef sampler pack!