This grass fed beef nachos recipe is a family favorite. It is the perfect go to dish when hosting your next party or event!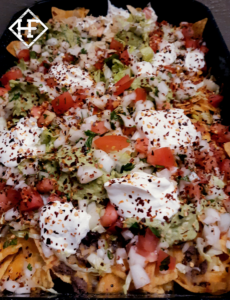 I always used to say that nachos where an appetizer…not anymore. We call these Ultimate Grass Fed Beef Nachos because a plateful can easily be a whole meal. At our home we whip up a couple trays almost every week for family night!
Making Nachos
Start with layer of organic corn chips on a baking sheet. Make sure the chips are strong and sturdy. Thin and weak chips will crumble against the pile of toppings and will leave you eating the meal with a spoon!
Sprinkle on your favorite cheese. We prefer to shred cheddar cheese.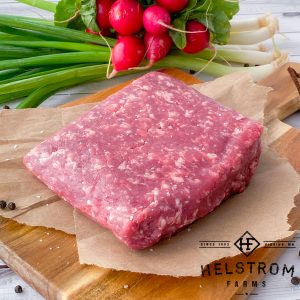 Brown one pound grass fed beef and add you favorite taco seasoning. We make our own seasoning using chili powder, garlic powder, onion powder, and cumin. This is a good time to stir in black or re-fried beans. Spread beef mixture over chips.
Place tray in oven at a low broil to quickly melt cheese. Keep a close watch because chips can quickly burn.
Now its time for the finishing touches. Place freshly washed and chopped romaine lettuce across the pan of nachos.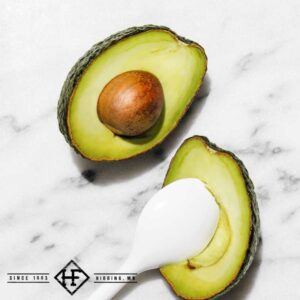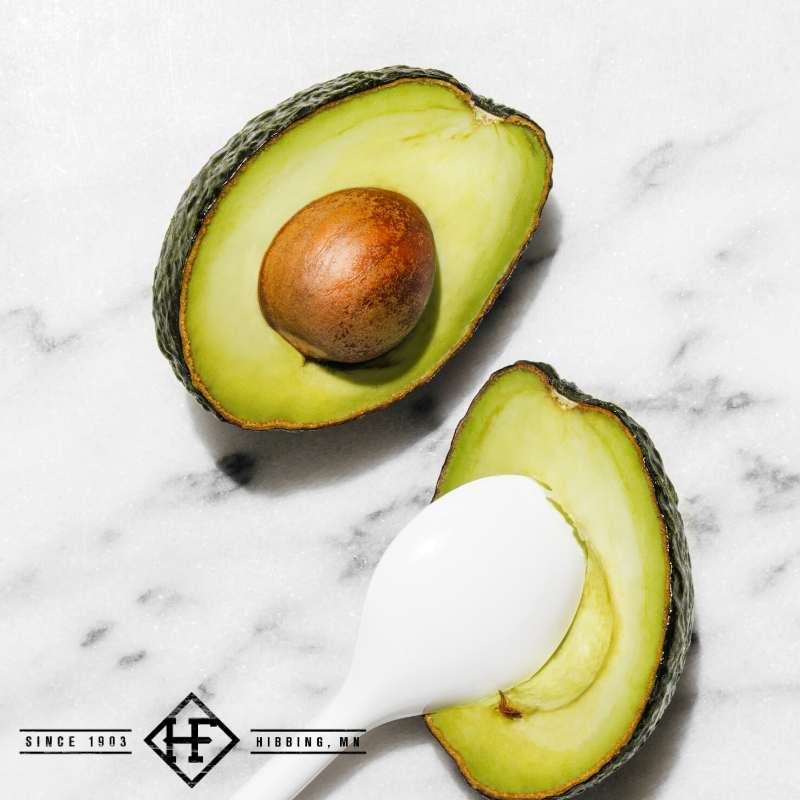 Drop spoonfuls of sour cream evenly, and pile on the avocado and fresh salsa.
For a little extra spice, sprinkle red pepper flakes over the top.
That's all there is to it!
Get Creative with your Nachos
You can add or remove ingredients according to your likes. Try topping with whole kernel corn or chives. Substitute the grass fed beef with pasture raised chicken. You can even use paleo tortilla chips and dairy-free cheese to match up with your diet plan.
Next time you are hosting an event or just wanting a chill evening on the couch, a tray of grass fed beef nachos is sure to satisfy!
Find Grass Fed Ground Beef Here!!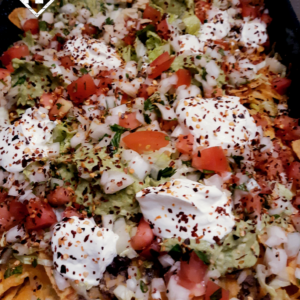 Ultimate Grass Fed Beef Nachos
A family favorite! Great for hosting your next event.
Ingredients
2

bags

tortilla chips

1

lb.

grass fed ground beef


1

packet of taco seasoning



1/2

cup

water



1

can

black beans

rinsed

2-3

cups

shredded cheese



1

whole

whole avocado



cut into cubes

1

head

head romaine lettuce



washed and chopped

1

cup

sour cream



2

cups

salsa



or as desired

red pepper flakes



optional
Instructions
Brown ground beef in large skillet



Add taco seasoning and water to ground beef. Stir and simmer until liquid has cooked off. Stir in can of rinsed beans until warm. Set aside for later.



Empty bags of tortilla chips evenly across a 2 baking sheets. (one bag per sheet)



Sprinkle cheese over chips. Broil on low until cheese melts. (Watch closely so cheese and chips don't burn!)



Remove trays from oven.



Evenly spread out lettuce, avocado, salsa, and sour cream on top of chips.



For extra spice sprinkle red pepper flakes over nachos